Whether the home chef in your life is in the food industry or enjoys cooking as just a hobby, they are sure to have a collection of gadgets to enhance their culinary masterpieces. Finding the right gift for the cook that has everything can be challenging, but we rounded up some ideas to blow your home chef away and hopefully into the kitchen where they will make you something delicious with their new toys!
This hot little tool is great for toasting marshmallows on the top of a steaming hot chocolate or crisping meats for a fancy dinner party. With a removable stand, this 8 in. torch is butane gas powered and features a fuel level indicator window, an extra-long nozzle with anti-flare flame, adjustable temperature control, and safety lock. Grab it on Amazon with some butane (it's not included) and your home chef will be nestled into their bed with visions of caramelized sugar dancing in their head.
This little green buddy is perfect for cooking on the go or for fancy camping dining. Much more compact than a crank-handle vegetable spiralizer, this gadget creates uniform, curly noodles from zucchinis and cucumbers as well as round vegetables like potatoes and sweet potatoes with just a twist of the wrist. It's dishwasher safe and great for making single portions, so this might be a good gift for the millennial in your life who just moved into a cramped apartment but loves some zoodles.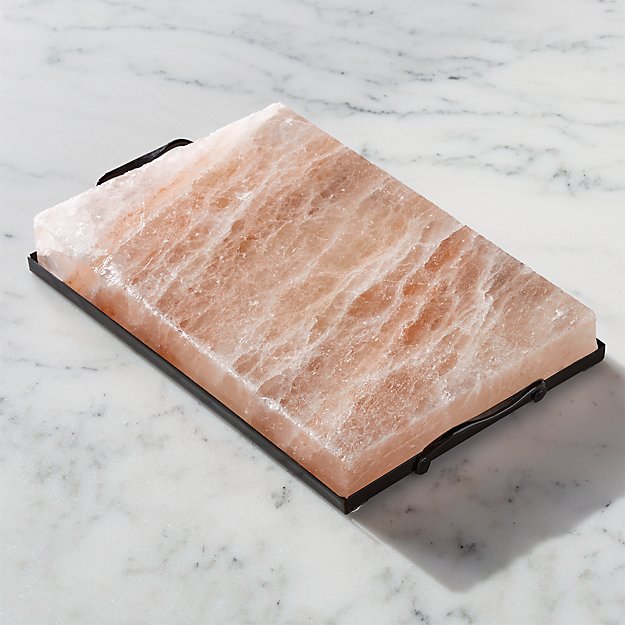 This beautiful addition to a kitchen might not be for novice chefs, unless they are particularly interested in preparing seafood, vegetables or other fast-cooking foods. Also referred to as a salt tile or plate, this versatile block steps into play for everything from grilling to chilling. Himalayan salt can be heated or chilled, grilled or frozen, and doesn't require any cleaning. Not only that, but the porcelain-coated steel block holder enables easy transport from cooktop to table. This is a great gift for a flashy chef who likes to entertain the eyes as well as the taste buds.
If a home chef is looking for a new challenge, making pasta might be just the thing! This set of pasta making tools gives you everything you need to make a variety of pastas including spaghetti, fettuccini, angel hair, ravioli and lasagnette. It's made of chrome coated steel so it's made to last and the versatility of creating pasta will let your home cook go wild with different ingredients and flavor combinations.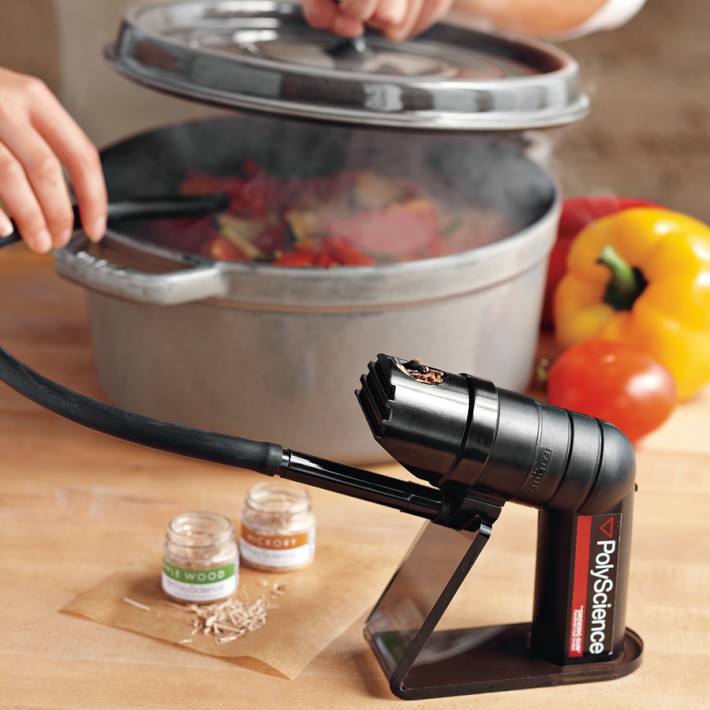 Perfect that passionate barbecue master, this fun and sophisticated tool is great for infusing a smoky flavor into just about anything! From salads and sauces to desserts and fruits, this food smoker will take your home chef's food to the next level without much effort. This kit comes with two 1/2 ounce sample jars each of Applewood and Hickory smoking chips, but there's a variety of different combustibles that they can use in their cooking such as teas, spices, and even dried flowers. This is a great gift for the home cook that loves to experiment and infuse flavors into nontraditional dishes.
We hope this guide gave you some ideas as to what to get your special home chef for the holidays! There's a kitchen gadget out there for everyone, from easy single-portion tools to advanced culinary devices. Happy shopping!
Culinary Services Group, LLC. is a food service management company that strives to provide exceptional dining services that exceed customer expectations. Learn more about CSG by visiting our Facebook or connect with us on LinkedIn.